South Florida Events – September 11th – 15th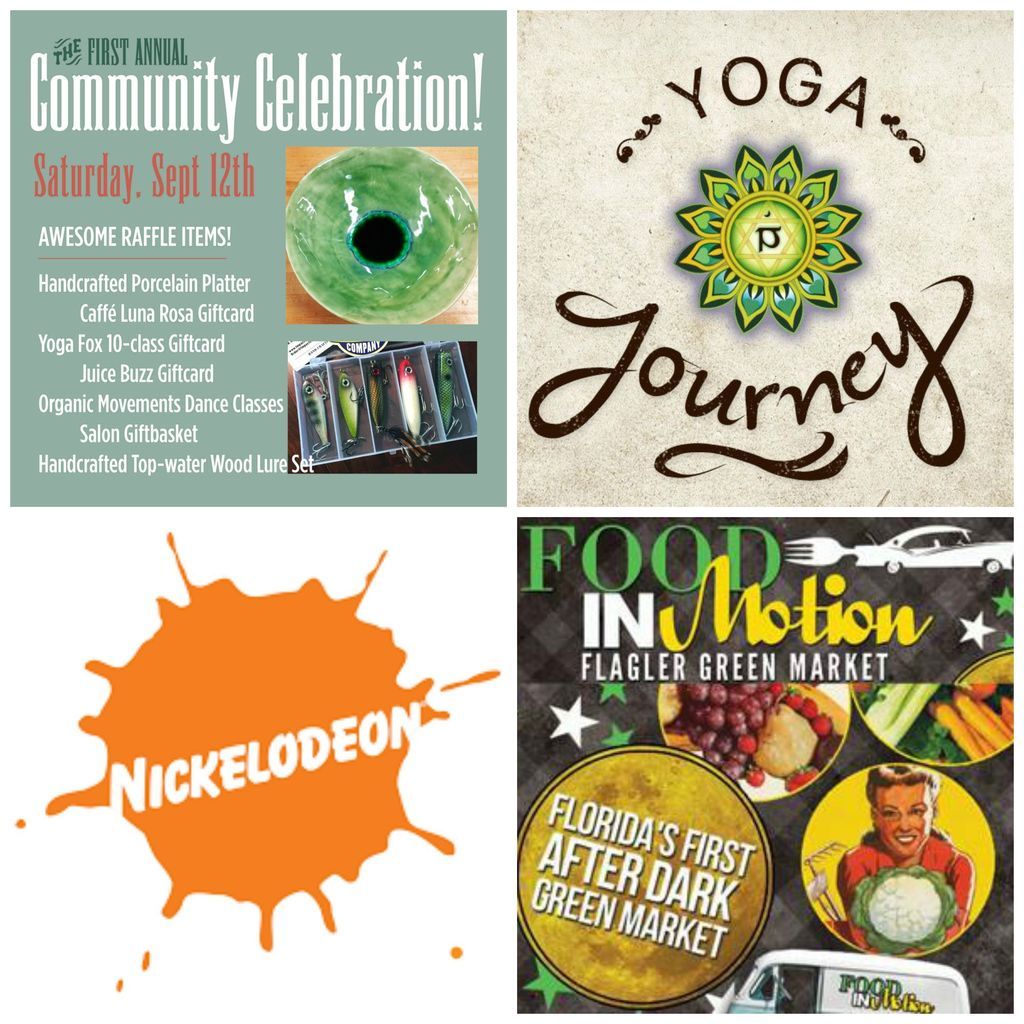 Friday, September 11th:
Green Market After Dark!

Join the foodie fun going on every second Friday  for FOOD IN MOTION; an after dark green market & artisan food event!
• Artisan Food Market •
– Fresh Artisan Made Foods
– Food Trucks
– Vegan Options
– Gourmet Baked Goods
– Locally Made Products & More
• Night In The Park •
– FREE Beer for 21+
– Picnic In The Park (Bring a blanket or chair!)
– Open Playground for Kids
– Bring Your Own: Board Games, Crafts & Activities
Where: Peter Feldman Park – 310 NE 6th Street, Fort Lauderdale Fl.
When: 5 – 11pm, Free street parking nearby.
FREE ADMISSION!
---
Friday, September 11, 2015
Yin Yoga at Eau Palm Beach Resort & Spa
---
Join Guest teacher Leslie Glickman of Yoga Journey for an all levels relaxing Yin Yoga class set to live music by Doug Tessler and Simm Gottesman. This practice offers longer holds, deeper postures, smooth breath…all combined to create a beautiful and meditative practice. An opportunity to nurture connective tissue as well as your mind and spirit.
Where: Eau Spa at EAU PALM BEACH Resort & Spa
When: 7:00 P.M.—8:30 P.M.
Self-Centered Garden open until 10:30 P.M.
Space is limited. Must RSVP at 561-540-4960
$40 Admission includes:
A wish in the candle lit Wishing Well
Access to the Self-Centered Garden, bath lounges, cabanas, steam rooms, saunas and heated loungers
A glass of Champagne and couture cupcakes
Amazing community connection

---
Saturday, September 12th
New York Fashion Week
It's Officially New York Fashion Week!
I am so excited to be attending the glamorous Christian Siriano show! Yours truly will be interviewing Christian Siriano himself on my Periscope channel at 3pm! Be sure to tune in to AprilGoLightly! I will also be live tweeting and instagramming directly from the show using hashtag #csirianoforpayless, in the meantime you can find a list of every event at NYFW here.
Where: Artbeam, 540 W 21st St., nr. 11th Ave.
When: 4-5pm – Fashion Show; 3p interview with Christian Siriano
---
Saturday, September 12th
Nickelodeon Worldwide Day of Play!
Play outdoors…Nickelodeon style! This action packed event is your chance to meet SpongeBob and Hello Kitty! Enjoy live performances by the kid stars from SHINE model and talent, food trucks, a great kids expo and tons of free gifts. Bring your bathing suit for all the fun water slides and wacky SpongeBob competitions! You can event get your own FREE Kabby Patty! Don't tell Mr. Krabs! (available to the first 400 kids)
Where: Congress Avenue Barrier Free Park, 3111 S. Congress Avenue
When: 10:00 a.m. – 12:00 p.m.
FREE ADMISSION
---
Saturday, September 12, 2015
Sunflower Open House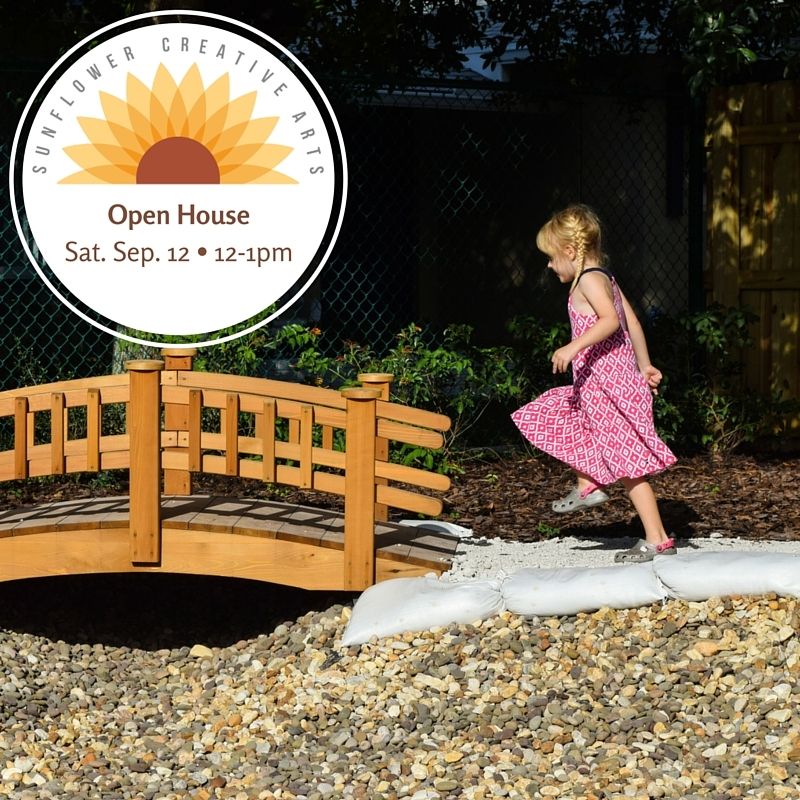 Come explore Sunflower's new home. See their warm and welcoming Seedlings classrooms, the sunny outdoor classroom, run up and down the hills in the nature playscape, cross the toddler sized wooden bridge and sit in the shade of their beautiful royal poinciana tree.
Where: 227 North Dixie Blvd. Delray Beach, FL 33444
When: 12-1pm
RSVP online –  Admission is FREE – more details here!
---
1st Annual Community Celebration

Join in on a fun evening of live music, live art and amazing raffle prizes to help feed local, underprivileged kids while supporting local farmers. The First Annual Community Celebration is in full swing and ready to go! $25 pre-sale tickets / $30 at the door.
Where: The Buddha Lounge, 1405 N. Federal Highway Delray Beach
When: 7-10pm
Learn more at www.nurturevianature.org/events
---
Sunday, September 14, 2015
Sugar Sand's Sunday Family Movie
The Book of Life   
TIME: 11:00 a.m.; 2:00 p.m. (Sensory-friendly movie)
COST: $1 (includes movie, popcorn & drink)
300 S. Military Trail
Boca Raton
---
Monday, September 14th:
Food Truck Invasion!
The Food Truck Invasion is finally back in Lake Worth!
Bringing you the best in Food Truck dining on the 2nd Monday every month at the Cultural Plaza.
Where: 414 Lake Avenue, Lake Worth
When: 5-9pm
Bring lawn chairs or blankets and make an evening out of it!
---
Tuesday, September 15, 2015
Cinderella
Cinderella will be release on Digital HD and Blu-ray this week!
This is such a great movie that puts forth an amazing message for both children and adult…have courage and be kind! Words to live by! Share your words of kindness so that we can collect a million words of kindness!
Get ready for the release with these awesome Cinderella printables on April Golightly!
Visit the official CINDERELLA Website: http://disney.com/Cinderella
Like CINDERELLA on Facebook: https://www.facebook.com/Cinderella
Follow CINDERELLA on Twitter: http://www.twitter.com/CinderellaMovie
Follow CINDERELLA on Instagram: http://www.instagram.com/DisneyCinderella
Follow CINDERELLA on Pinterest: http://www.pinterest.com/disneystudios/cinderella
Follow CINDERELLA on Google +: https://plus.google.com/+disneycinderella
CINDERELLA will be available on Digital HD and Blu-ray on September 15, 2015! Buy yours here.
---
Follow along on your fave social media platforms:
Like APRIL GOLIGHTLY on Facebook
Follow APRIL GOLIGHTLY on Twitter @April_Golightly
Follow APRIL GOLIGHTLY on Instagram @AprilGolightly
Follow APRIL GOLIGHTLY on Periscope @AprilGolightly
Follow APRIL GOLIGHTLY on Snap Chat @April Golightly