AFFILIATE DISCLOSURE: This post contains affiliate links. We earn a small commission from qualifying purchases.
This shop has been compensated by Collective Bias, Inc. and its advertiser. All opinions are mine alone. #muBarista #CollectiveBias The following content is intended for readers who are 21 or older. Creamy Cappuccino Cookie Martini
Today was an awesome day of cooking and making cocktail concoctions. This is such a beautiful and delicious martini that you must make yourself. At the base, it has mü coffeehouse creamy coco cappuccino which allows your coffee break to meet happy hour. mü's tag line is oh so perfect – Coffee Break Meets Happy Hour. They're creamy and offer quite a "kick" at 13.9% ALC. mü is ready to drink on its own and is great poured over or blended with ice.
Creamy Cappuccino Cookie Martini
Ingredients 
1 Cup mü coffeehouse creamy coco cappuccino
2 Cups Half & Half
1 Cup Ice
4 Heaping Ice Cream Scoops of Salted Caramel Ice Cream
Whipped Cream for Topping
Rainbow Sprinkles for Topping
Ingredients
Mix all the mü coffeehouse creamy coco cappuccino, Half & Half, Ice, Salted Caramel Ice Cream in a blender and blend until smooth.
Rim the martini glasses with sprinkles using a water plate and a sprinkle plate. Pour the drink mix in 3/4 of the way into the rimmed glasses.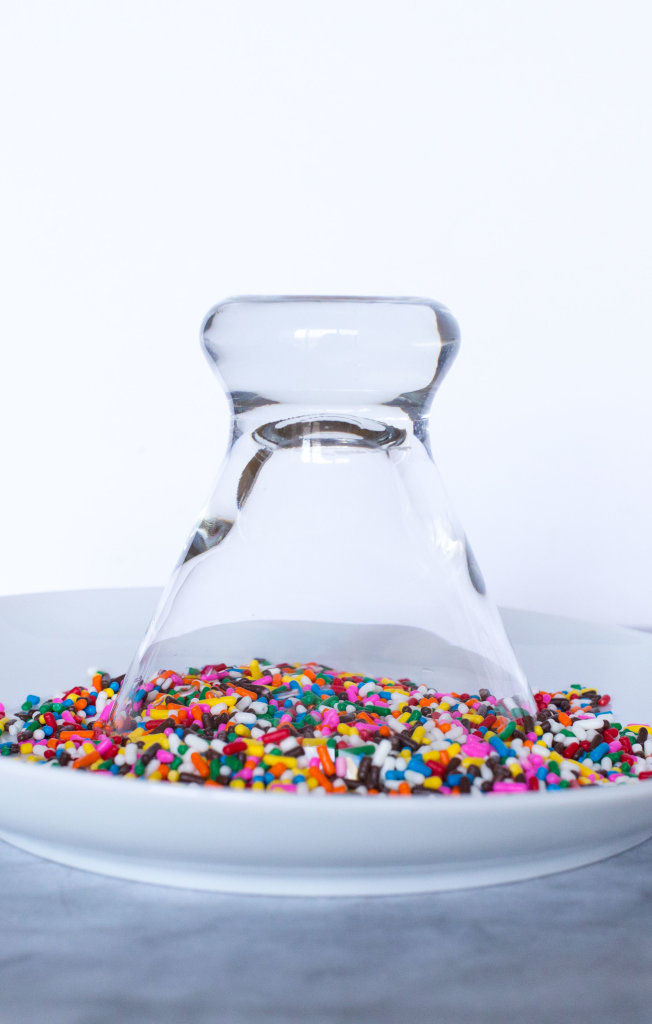 Top with whipped cream and sprinkles.
I picked up all the ingredients at Publix today and the mü coffeehouse that is the main ingredient in this amazing cocktail. You can get it for $2 off with an instant coupon hanging from the neck of the bottles. It is also available at other retailers.
The mü coffeehouse and this awesome cocktail fits perfectly into my holiday plans. You can make it customized to fit into different celebrations by switching out the color of the sprinkles. It is a winter white that looks fantastic with a Thanksgiving table with brown and orange sprinkles. For Christmas, you can add red and green sprinkles for a festive look. I am leaning more towards pastels this year for Christmas so this goes perfectly with my decor or will go perfectly once I put it all up.
If you are looking for an awesome gift idea, there are few awesome flavors that come in gorgeous bottles. Your host will be very happy to get mü coffeehouse. I love being turned on to new things that taste delicious. I am sure that your friends will love it too!
** Pin It **
Creamy Cappuccino Cookie Martini
If you like what you see, please pin the images on this page. Thanks!
Be sure to check out more delicious drink recipes on the mü website. I'd love to hear about your favorite recipe!