Are you looking for Sight Word Worksheets for your kids? Then, you have found the right place to download FREE sight word printables!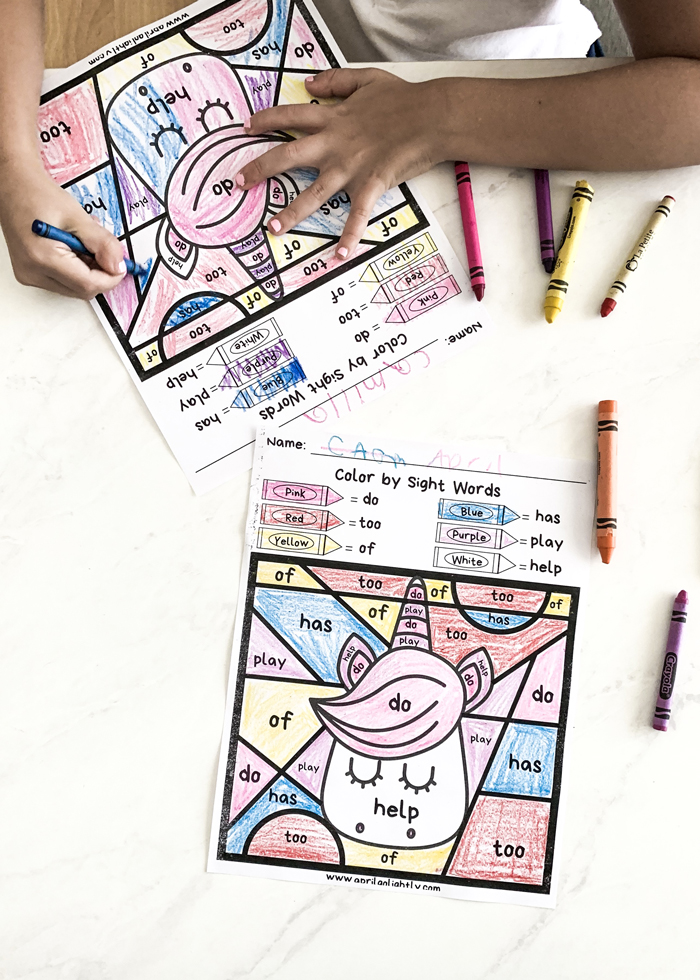 April Golightly is focused on Mommy and Me style and bonding. We have all kinds of FREE printable sight word worksheets for kids. The worksheets are also coloring pages that help kids learn their sight words. We have the sight words sheets for every holiday and other fun printables that Disney has given us permission to share.
First let's talk about what you will need for these printables. Here are my some of my favorite resources for all these sight word worksheets.
Sight Word Worksheets FREE Printables
These printbales have the word liste below each printable and have common words for kids in Pre-K, Kindergarten, and 1st Grade. Both the dolch sight word and fry list are represented her.
This unicorn printable is one of our favorites that we work on a lot!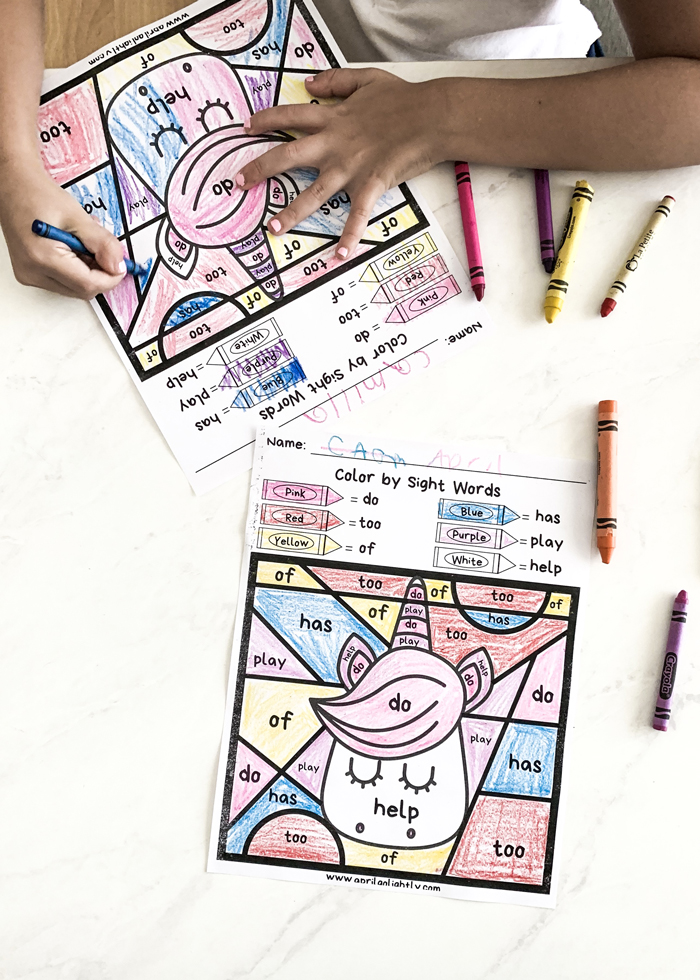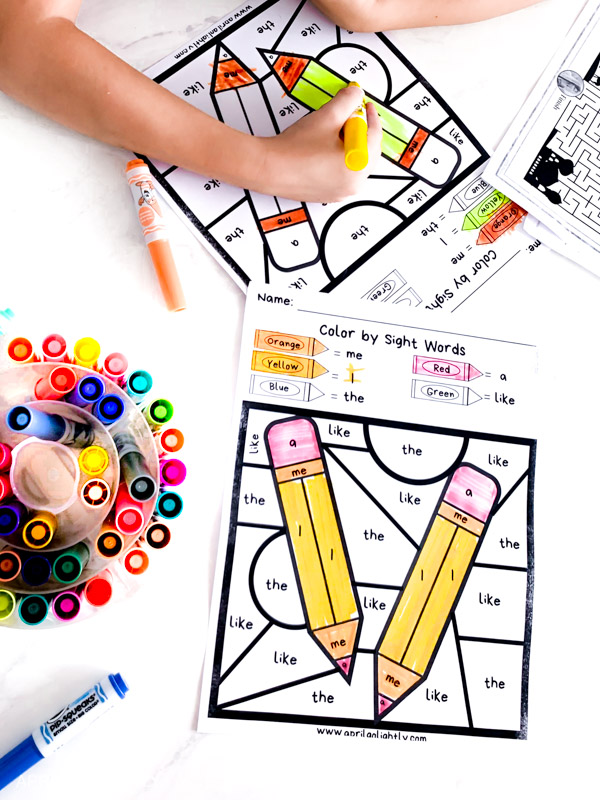 This one works for President's Day, Labor Day, and Memorial Day.
the
and
but
where
be
her
some
nice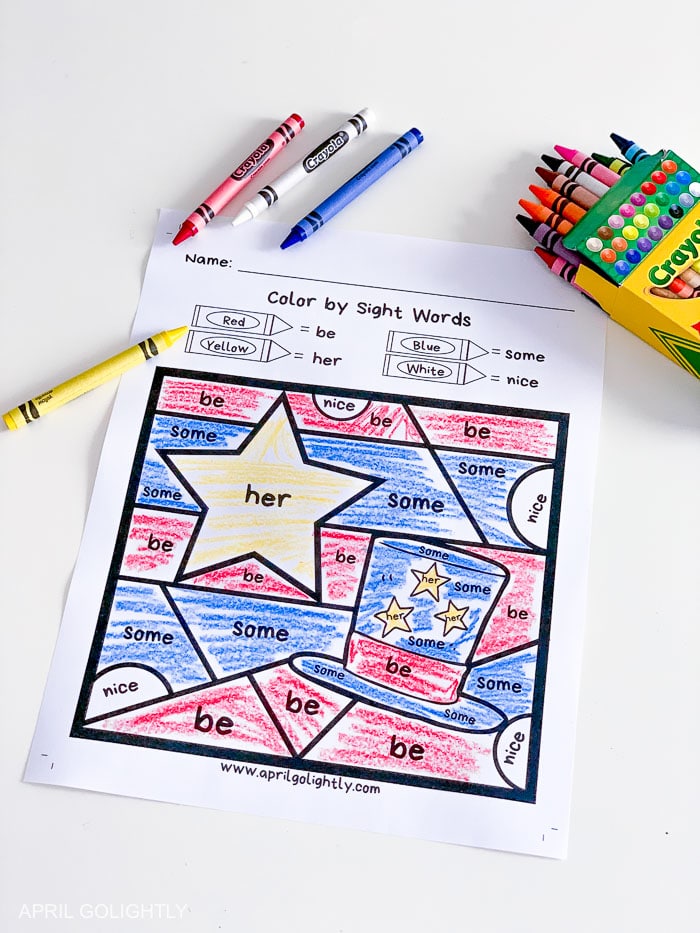 three
been
nine
seven
from
see
get
than
been
who
people
water
eight
kind
went
then
why
thing
the
and
but
where
be
her
some
nice
here
jump
look
one
run
how
funny
words
little
she
make
with
Disney Coloring Sheets
If you are looking for more coloring sheets, check out these Disney Coloring Sheets.
Sight Word Worksheets FREE Printables
PIN IT TO YOUR PRINTABLE OR EDUCATION BOARDS