AFFILIATE DISCLOSURE: This post contains affiliate links. We earn a small commission from qualifying purchases.
Flans by Maria
One taste of this dreamy, creamy custard dessert, and you'll never understand the blissful taste sensation that just hit your mouth. I'm talking about Flans by Maria, the ultimate sensation in this sweet Latin sugar rush!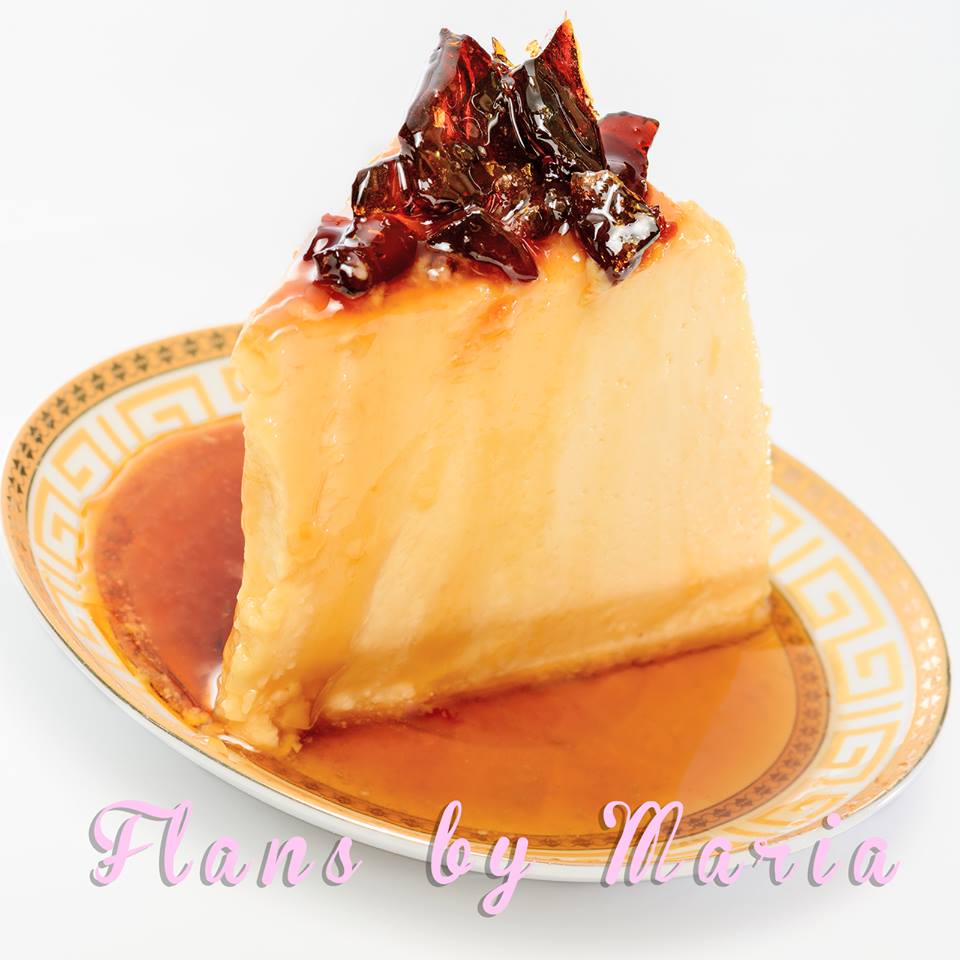 Based on a basic homemade recipe of simple ingredients like milk, sugar, and eggs, Flan's by Maria has evolved into a modern day dessert marvel!
Having been born and raised in Havana, Cuba, Maria was raised by generations of Latin women who prepared the typical dessert custard, including several variations, such as Flan de Queso (Cream Cheese Flan), Flan de Coco (Coconut Flan), Flan de Calabaza (Pumpkin Flan), or Flan con Dulce de Leche (Flan with Homemade Caramel on top)…my mouth is literally watering, and I am feeling weak in the knees just thinking about indulging in any one of these decadent treats.
It wasn't until later in life, however, that Maria began to take things more seriously and decided to hone her flan baking skills. Soon, after several trials, her unique flan was officially ready to hit other people's dessert tables. And, the feedback was insane! Needless to say, she has repeat customers, a.k.a. extremely loyal followers…lol
And, it isn't just the tantalizing taste of Flans by Maria that keeps her loyal following coming back for more, although that is the number one reason, it is the unique domed-shape presentation of her flans that gets everyone blurting out "ohhh" and "ahhh"… With the shiny, hard candied shell that coats the top of the flan, to the drizzle of the candied-sugar glaze that ever so casually drips over the sides of the flan, lightly coating it with sweet ecstasy, this combination of textures to the eye is simply delightful. One very delicate spoonful later, and you're hooked! There is no doubt I am! 😀
Check out and "Like" her page here on Facebook
What do you think of flan?