AFFILIATE DISCLOSURE: This post contains affiliate links. We earn a small commission from qualifying purchases.
Heidi Hess is an amazing designer of hand-loomed sweaters. The fabric is hand-loomed in New York and feels like a dream. I tried on so many pieces just so that I could keep touching the fabric without having to pet the sweaters on the rack. Regardless, I ended up petting some on the rack as well as while I was trying them on.
I met the designer, Heidi Hess at the trunk show at Alene Too! in the Boca Raton Beach Resort and Spa . She is a sweat heart who loves designing.

I loved everything that I tried on, but the purple sweater jacket was by far my favorite of the bunch. I probably would have tried more and fallen in love with other pieces if I did not have my baby bump.
Julie Mullen of The Buzz Agency tried on the sweater tank dresses that looked amazing on her. I hope to be able to wear one of Heidi's dresses after I have the baby. Maybe I can convince Heidi to make me a maternity version.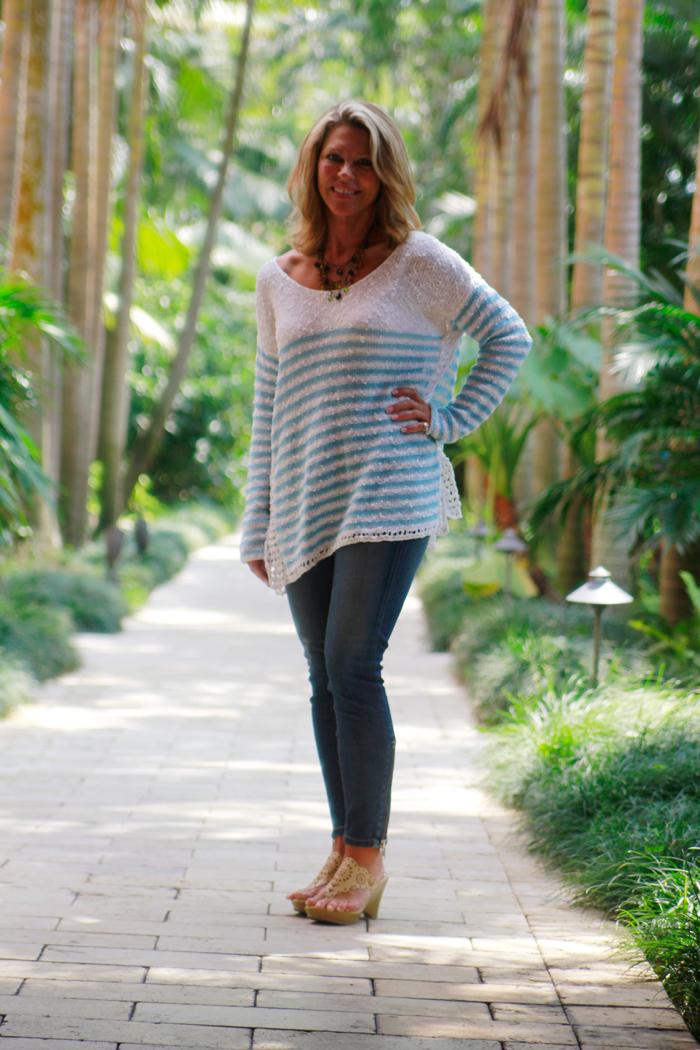 I found these amazing shoes at Alene Too! I might have to go back to get them as they look awesome with my flower tiara.
Which Heidi Hess piece is your favorite?